"ARA"
is a medium sized advertising and films agency. It was establised in 2015 by Actor and Advertising Specialist--Amit Shukla.The company is a sole trader with an ABN.The agency is fully operateive and gives the clients a full view of services, right from Advertising Means to Film Production.The company is working in the industry for giving best knowledge and practice to the customers, who are looking to advertise their products and services.
Agency provides maximum support and help to one and individual in the form of consultancy, creative services,content producing, and such related services associated to the MARKETING AND ADVERTISING sector.
So what is "ARA"---What does it mean.....?
ARA is about group of stars in the southern hemisphere of sky.IT IS A CONSTELLATION.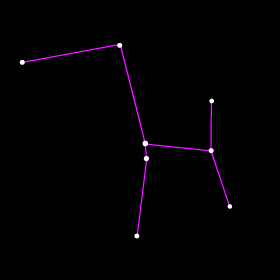 PHOTOGRAPHER & CINEMATOGRAPHER
SOCIAL MEDIA &
WEB MANAGEMENT
Hardik is an IT Specialist.he has a company called WebNurture, a global IT solutions company based in Melbourne – Australia delivering high quality, cost effective, reliable result-oriented web and e-commerce solutions on time for a global clientele. We are a team of young and passionate professionals who have provided its clientele a new definition in the field of web by delivering aesthetic and classy web solutions.
​
​
Hardik in the "ARA"-Team takes multi task related to IT soulutions. Taking care of Social Media Platform to Web Arena, performing and practising his best practice towards all the clients at "ARA".